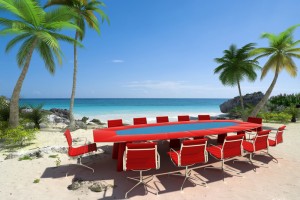 What does it take for your Business to have a Perfect Month?
I want to know quickly whats going on in the Business
I would love some consistent reporting across the the business
I want to hold the Executive Team accountable to their Key Performance Indicators
We always seem to be putting out bushfires
I wish I had an Executive Team that was pro-active
Why can't problems in the Business be resolved without me
I seem to be the only one accountable in the Business
The company's performance needs to be reviewed regularly
I want to go on holidays knowing the business will still be here when i get back
I would love a business with no 'bad' surprises
I would love this business to run like clockwork – everything happening when it should

If you would like an Organisation that runs like clockwork and with the only surprises being pleasant ones – then read on about how OCS can help facilitate and implement a Perfect Month Program for your organisation, authored by the Leadership Team in the business and implemented with the Staff in the business.
Perfect Month is performance management taken to the next level – where the Performance of each business unit and and the Organisation is reviewed monthly around a set of Key Performance Indicators and their specific lines of evidence.  It means once a month – everything that has to be talked about and reviewed – gets the attention it deserves, instead of just focusing on the next big crisis or who cries the loudest in the business.
It is a powerful program that empowers Managers to be pro-active and instill in them the behaviours required to successfully lead an organisation.
What is the OCS Advantage?
We help you develop a comprehensive Perfect Month Program tailored to your organisation and authored by your Leadership Team based around the BCS Perfect Month Program™.
The Perfect Month Program focuses on the Leadership Team within the Organisation – understanding what the core elements they are accountable for within the business and then specifically what are the indicators that tell us 'you're doing a good job', what evidence can you provide to prove it and reviewing the evidence monthly.
This program is supported by six months of supervised development and roll-out of the Program as well as chairing the first six months of Perfect Month Meetings.
What you get?
Executive Management Reporting Framework
Key Result Areas aligned across the entire Leadership Team
Organisation Communication Framework
Monthly Perfect Month Meetings chaired & minuted by the Coach
Contact us now to learn more about how we can make your business have a Perfect Month – every month.