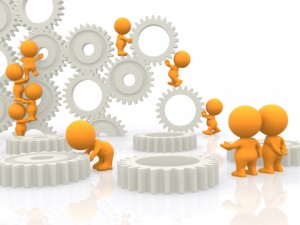 Is this You or your Business?
We don't seem to learn from our mistakes?
We dont have any policies & procedures
Our Induction Process is crap!
Staff in the business dont seem to communicate effectively
We have lots of meetings but they dont seem to make us a better business
There seems to be alot of jobs being done more than once
We seem to be very in-efficient in the way we do things
Why cant staff fix the problems right in-front of them?
Everyone says the right thing – but no-one does the right thing
Geez, everyone works hard and stays late but we dont seem to be moving forward
If this sounds like you and you want to do something about it, then read on about how OCS can help facilitate and implement an Operational Plan or Plans for the organisation, authored and implemented by the Staff in the business.
A great Operationa Plan should be something that is simple and effectively communicated to all its Stakeholders and is implemneted regularly.
It should be something that everyone in the business has their fingerprints on in some way shape or form and it should be a living breathing document embraced by everyone in the organisation.  It is the catalyst for effecting change within the organisation.
What is the OCS Advantage?
We help you develop a comprehensive Operational Plan ideal for Business Owners, CEO's and Senior Management tailored to your organisation and authored by your team based around the BCS 10 Steps To Perfect Business Performance™.
The Operational Planning Program focuses on all the business tasks and their effects and impacts on the business, what must change and how to change it. This program is supported by six to twelve months of supervised implementation and coaching.
This coaching program is specifically designed to put you in control of your future rather than the future being in control of you.
This facilitated process will help your team determine the best options for operational efficiency and effectiveness and their consequences. It is a rigorous examination of "where you are and where you want to be" – and how best to get there.
What you get?
Operational Plans for each part of the organisation with specific milestones to improve the business and an accountability framework to achieve it.
Operational Action Plans reviewed and implemented fortnightly or monthly with updates distributed to all stakeholders.
Clear ROI for every operational initiative to prioritise each initiative
How it Works?
Participants are facilitated and coached through the process of…
Understanding the current pressure points facing the business
Realising what they control and can only influence
Assessing the significance of the pressure points and their likely impacts on the business
Creating a common strategic long-term vision for the business
setting 6 to 12-month milestones towards reaching the common vision
Establishing the who, by when and costs associated with the implementation of the strategic plan.
Regular implementation meetings to hold the team accountable to delivering on their respective milestones