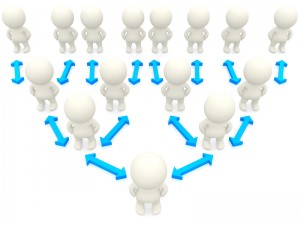 Is this You or your Business?
No-one in the business has a written job description with a clear set of Key Performance Indicators
We don't have an organisational structure
We dont have a succession plan
We seem to train our staff and just when they get good – they leave?
We've never done Performance Reviews – Staff know how they are going, they are still here…
I'm not sure we have the right skills, knowledge and experience in the business
My staff are not accountable for anything
I can't seem to link staff productivity to our profitability
No-one has clear targets or goals they are accountable for
Our staff dont seem to be motivated or engaged
Our culture sucks
If this sounds like you or your Organisation and you want to do something about it, then read on about how OCS can help facilitate and implement a Performance Management Solution for the organisation, authored by the Staff in the business and implemented with the Staff in the business.
Performance Management if implemented well in an organisation becomes something all Staff look forward to rather than dread.  It should be something that everyone in the business has their fingerprints on in some way shape or form and it should be a living breathing document embraced by everyone in the organisation.  It is the catalyst for maintaining positive change within the organisation.
What is the OCS Advantage?
We help you develop a comprehensive Performance Management Program tailored to your organisation and authored by your team based around the BCS 3 Steps To Perfect Performance Management™.
The Performance Management Program focuses on everyone in the Organisation understanding what the core elements they are accountable for within the business and then specifically what are the indicators that tell us 'you're doing a good job', what evidence can you provide to prove it and how often should we review the evidence.
This program is supported by six months of supervised implementation and coaching Managers to be able to appraise and review their respective Teams.
What you get?
Organisational Structure – that makes sense
Job Descriptions – that staff are happy to be held accountable to
Performance Appraisal Reports & Tools – Actions and minutes from every Performance Appraisal chaired by the Coach
Workforce Plan – a talent management review of the organisation and a long-term recruitment strategy for the business
Contact us now to learn more about how we can make your Team more productive and efficient quickly and practically.