Business Coaching Systems & The IOC is Australia's leading coaching services provider & educator to Organisations, Workgroups and Coaches.
Business Coaching Systems
John Vamos the founder and Managing Director of  Business Coaching Systems, believes that the valid assumptions about the unknowns that stand between a company's current performance and its full potential – its present and its future – already resides in the minds of those who work within the organisation.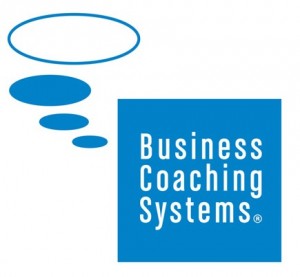 BCS Coaches are capable of drawing the answers – that provide clarity sharp enough to 'reveal' the future – as well as having a team devise their own common goal. To achieve that needs to be systematically coached using highly developed and outcome-oriented methods. We do this by applying our proprietary "Thinking Systems" methodology. Starting in 1993, John built BCS' services around sets of structured, purpose designed and rigorously tested questions that can, if answered honestly, lead to the best possible ("perfect") business solutions. Solutions free of company politics, personal likes-dislikes and prejudices.
Today, John and his team of qualified and licensed Coaches, like Anesan Naidoo are proud of their track record. Organisations like Telstra, CareFlight, KPMG, Freedom and ANZ are just a few of the clients who, along with thousands of organisations/workgroups, BCS has assisted over the past 15 years in Australia, New Zealand and Singapore.
While BCS' work with multinationals is recognised globally, the organisation has long maintained a strong interest in SMEs – particularly family run businesses.
BCS offers CEO's, Business Owners and Managers a methodology that gives them access to levels of truth about their strengths and weaknesses and result in strategic, operational and performance excellence. The BCS process has a proven, measurable and long-term impact on the bottom line.
The Institute of Organisational Coaching
Established by BCS in March 2007 to serve the advancement of the Coaching Profession.  The Institute's mission is to represent and promote the business coaching profession, maintain standards and develop members.
The Institute of Organisational Coaching (IOC) has been established as the educational arm of Business Coaching Systems (BCS) to provide coach training to individuals seeking to become professional Organisational Coaches; to managers and leaders at all levels as well as other individuals seeking to learn more about coaching so they can learn how to lead others and themselves more effectively.
The IOC is a Centre of Excellence in education, training and professional development for organisational coaches. It provides:
powerful evidence-based coaching intellectual property, tools and resources using the Business Thinking Systems® to assist coaches in delivering transformational coaching services
a range of high impact education and training programs in organisational coaching
professional development services for organisational coaches
The IOC commitment to Accredited Coaches is simple. The IOC provides the intellectual property, educational and training resources and professional development services to enable Members to deliver transformational coaching services to clients using the Business Thinking Systems® methods and programs.